Students can earn a dual-title master's degree (M.A./M.S.) or a dual-title Ph.D. in Women's, Gender, and Sexuality Studies (WGSS). All dual-title degrees must be paired and completed simultaneously with a graduate degree in one of our partner programs. These departmental partners are: Art Education, Communication Arts and Sciences, Comparative Literature, Curriculum and Instruction, English, French and Francophone Studies, Geography, History, Mass Communications, Philosophy, Political Science, Psychology, and Rural Sociology. For students outside of these thirteen partner programs, we offer a graduate minor in Women's, Gender, and Sexuality Studies.
Our dual-title master's and Ph.D. degrees provide students with conceptual, methodological, and pedagogical training in the field of Women's, Gender, and Sexuality Studies. Our graduate program embraces intersectional and transnational feminist approaches to knowledge production, pedagogy, and community engagement. Faculty and graduate students in WGSS integrate interdisciplinary theoretical frames and research methods to investigate topics and questions whose histories and impacts reach across academic fields in the arts, humanities, and social sciences. Students will be considered for admission to the master's or Ph.D. programs by the WGSS graduate admissions committee. Because this degree is combined with a master's or Ph.D. from one of our partner departments, students graduate well-prepared to produce cutting-edge, interdisciplinary scholarship; to teach across both disciplines; and to excel in a career in either field.
For more information please contact our Graduate Program Director, Maha Marouan, mzm24@psu.edu.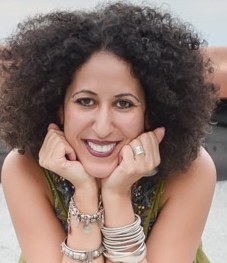 Associate Professor of Women's, Gender, and Sexuality Studies, African American Studies and African Studies
Director of Graduate Studies