The WGSS Department Announces a New Paid Internship Fellowship for Majors!
The Department of Women's, Gender, and Sexuality Studies is excited to announce a new paid internship opportunity for our undergraduate majors. WGSS is launching the Judith Hardes Intern Fellowship (JHIF) to begin in the fall 2023 semester. The JHIF is a collaborative initiative between WGSS and the Global Network of Women's Shelters (GNWS) that combines academic credit with financial support for domestic and/or international job experience in a feminist organization that offers support for victims of gender and sexual violence and that seeks to unite feminist organizations to address such violence on a global level. The JHIF offers support for one academic semester with the possibility of an extension into a second semester or summer. The GNWS placement is designed to help students transition their WGSS educational experience into the competitive work world by testing personal strengths, working collaboratively, and sharing reflections on work experiences with the instructor and colleagues in a feminist workplace. The internship opportunity is available year-round and is offered to students who are WGSS majors through a competitive review process. We are not able to guarantee admittance to all students who apply in any given semester. The course requirements and expectations for course credit combine the general guidelines of the department's WMNST 495 Internship with some specific requirements for the JHIF.
The JHIF application requires a submission of the general application form for a WGSS internship found at: https://wgss.la.psu.edu/undergraduate/internships-and-opportunities/. This application form requires information from yourself, from your field advisor, and from a faculty internship director. Only WGSS majors are eligible to apply, and all other eligibility requirements for an internship must be met.  In addition to this form, write a brief explanation (no more than 250 words) describing your interest in the JHIF specifically. Please submit all materials to Melissa Hummel at mjc7030@psu.edu. All application materials for the JHIF are due by August 14, 5pm.
For specific information regarding the JHIF and the application process please contact the JHIF Academic Coordinator, Dr. Melissa W. Wright, at mww11@psu.edu.

On April 26, 2023, the Department of Women's, Gender, and Sexuality Studies joined for their annual Awards Ceremony and Reception.  The evening highlighted the Department's inspiring work and celebrated graduating seniors, award winners, and inductees of Triota (WGSS's Honor Society).
2023 AlumnX Award Winner
Sara Woods, the 2023 WGSS AlumnX Award Winner, accepted her award and shared her inspirational story of how Penn State's Department of Women's, Gender, and Sexuality Studies influenced her life and career.  Sara directly continues her support of WGSS through her two graduate student awards each year.
Sara Woods graduated from Penn State in 1996 with bachelor's degrees in women's studies and psychology, followed by a juris doctorate from the Villanova University Charles Widger School of Law in 2005 and a master of public administration degree from Villanova University. Today, Sara is the co-president and chief executive officer of Heights Philadelphia, a nonprofit educational organization that transforms the pathways to college and career for low-income, first-generation-to-college, Black and Brown students. Heights Philadelphia is the merger of Steppingstone Scholars and Philadelphia Futures, where Sara served as president and CEO before the merger. Sara previously served as executive director of Philadelphia VIP, a nonprofit that recruits, trains, and supports lawyers who volunteer to help low-income Philadelphians tackle critical legal problems. She began her legal career as a public interest lawyer representing survivors of domestic violence. An active Penn State alumni volunteer, Sara participates in the College of Liberal Arts' mentor, law careers, and Women in Leadership programs, and as an admissions interviewer for the Schreyer Honors College.
The 2023 Award Winners
Carolyn Sachs Feminist Leadership Award
Sarabeth N. Bowmaster
Judith Hardes Fund in the College of the Liberal Arts
Nina Thomas
Esther Gershenson
Molly French-McShea
Judith Hardes Reproductive Justice Leadership Award
Molly French-McShea
Laura Richardson Whitaker Memorial Undergraduate Award in Women's, Gender, and Sexuality Studies
Micha McConnell
Mimi Barash Coppersmith Endowed Scholarship in Women's, Gender, and Sexuality Studies
Kendra Napier-Fonash
Shaka Ramanathan
Mimi Barash Coppersmith Endowed Scholarship: Outstanding Undergraduate Student Award
Cecilia Gavazzi
Wietlisbach Family Award in the Department of Women's, Gender, and Sexuality Studies
Mercer Weaver
Judith Hardes Graduate Student Research Award in Reproductive Justice
Kris McLain
Maggie-Rose Condit-Summerson
Alex Herrera
Austen Walker
Judith Hardes Professional Development Award in Reproductive Justice
Flora Oswald
Laura Richardson Whitaker Memorial Graduate Award in Women's Studies
Zinhle Manzini
Sara Woods Graduate Fund in Women's, Gender, and Sexuality Studies: Outstanding Graduate Student Award
Ryan Pilcher
Judith Hardes Award for Course Development in Reproductive Justice
Ariane Cruz
Judith Hardes Reproductive Justice Mentoring Award
Jill Wood
Sara Woods Graduate Fund in Women's, Gender, and Sexuality Studies: Outstanding Graduate Student Teaching Award
Maggie-Rose Condit-Summerson
Triota Inductees
Rayna Alexander
Emily Choe
Evan Cutler
Lorraine Garday
Rachel Kriescher
Olivia Podskoch
Mary Elizabeth Quaid
Amy Schafer
Annika Shastry
Akshata Shastry
Priya Tang
Amanda Varner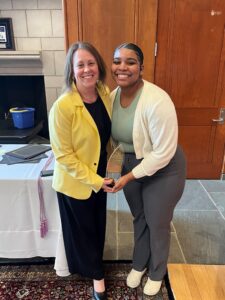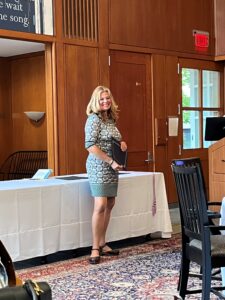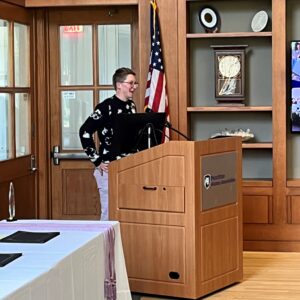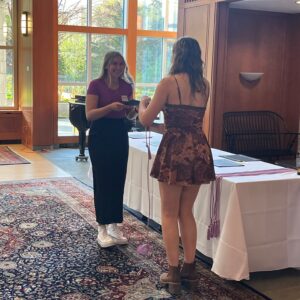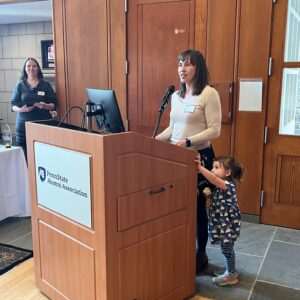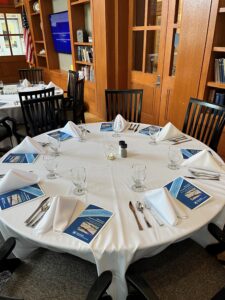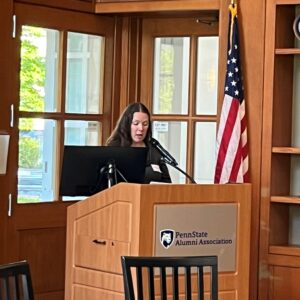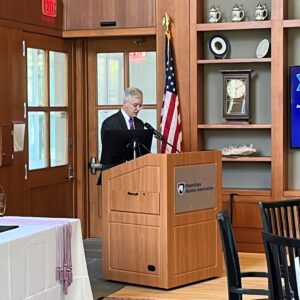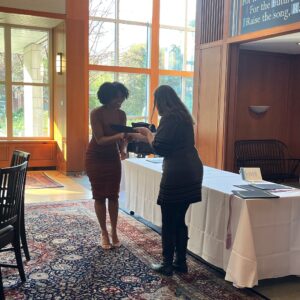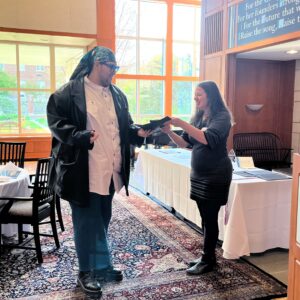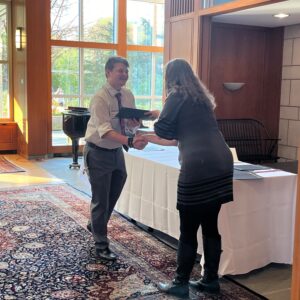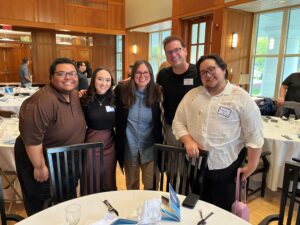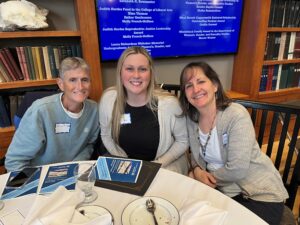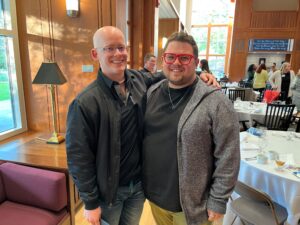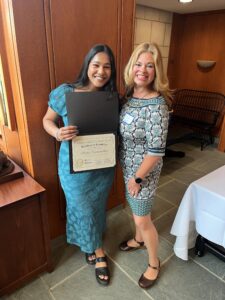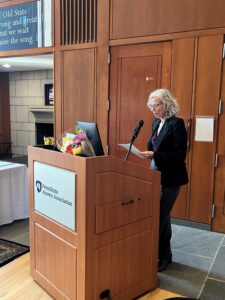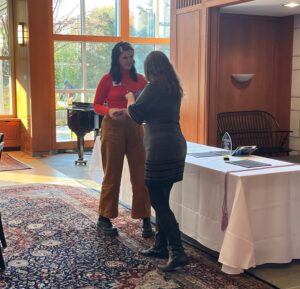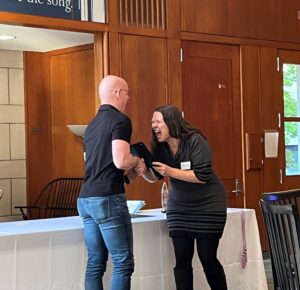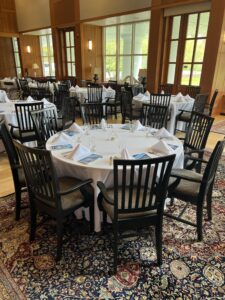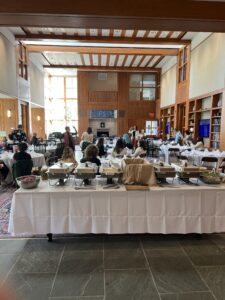 Tomorrow, Wednesday, November 9 at 7pm, the Gender Equity Center is cosponsoring a talk with disability justice activist and attorney Lydia X. Z. Brown Lydia will address the disproportionate impact that limited access to reproductive health education and services has on people with disabilities and how we can advocate for change. The title of their talk is "Roe v. Wade at the Intersection: Reproductive Justice for People with Disabilities." ASL and captioning will be provided. Individuals can register for the live stream using the link:  https://wpsumm.wufoo.com/forms/rc0rf030fbpd0i/.
Dear Friends of WGSS,
I hope that Week 10 of the semester ended better than it began. If you haven't had a chance to read President Bendapudi's response to October 24th's events, you can find that here: Penn State President Neeli Bendapudi releases message following Uncensored America event cancellation | University Park Campus News | collegian.psu.edu.
Given the recent announcement that Penn State is no longer moving ahead on the promised Center for Racial Justice (see Penn State Scraps Plans for a Racial-Justice Center (chronicle.com) and Penn State Breaks Promise to Open Center for Racial Justice (insidehighered.com), it's difficult to feel good about where things stand. The following op-ed from October 28th's CDT I think it is also worth a read: State College community must rally against white nationalism | Centre Daily Times.
I hope that as a community we can find ways to discuss and process the violence that has become more firmly embedded in our community. As we all know, racism and white supremacy never operate in "isolation." They are always inextricably linked to other systems of power, such as sexism, heterosexism, and classism, just to name a few. As a community, we have a lot of work to do.
In solidarity,
Alicia Decker
Department Head
To read the full article, click the link below:
https://mailchi.mp/nwsa/nwsa-stands-in-solidarity-with-iranian-protestors
******
For my sister, your sister, our sisters
For embarrassed fathers with empty hands
For the sigh over an ordinary life
For the child laborer and his dreams
For this dictatorial economy
For this polluted air
For all those unstoppable tears
For missing the murdered kids
For the smiling faces
For the students and their future
For all the smart ones in prison
For the Afghan kids
For all the meaningless slogans
For the feeling of peace
For the sunrise after the long dark nights
For the girl who wished she was born a boy
…For Woman, Life, Freedom
******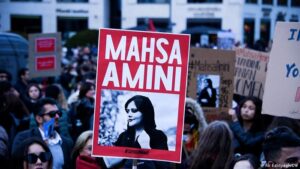 Dear WGSS Colleagues, Students and Friends,
I am sad to report the passing of our former colleague, Professor Phyllis Kernoff Mansfield. Her daughter Becky reached out and asked that I share this with all of you:  Phyllis Kernoff Mansfield, Penn State emeritus professor, died on October 12, 2022. She died at home, with family at her side, in Boothbay, Maine. Professor Mansfield joined Penn State as an assistant professor of nursing in 1983.
She was named associate professor of health education and women's studies in 1989, and professor of women's studies and health education in 1994. She later became the first full-time women's studies faculty and served as the interim chair of the department. She retired in 2007.  A scholar who used feminist approaches to provide new perspectives on women's reproductive health, she was also a teacher who touched many students' lives. In 1994 she received the Dorothy Jones Barnes Teaching Award in the College of Health and Human Development, and in 1998 she received Penn State's Alumni Teaching Award.
Professor Mansfield is survived by her husband Richard, children Becky and David, four grandchildren, and one great-granddaughter.
In solidarity,
Alicia Decker
Department Head of WGSS
On June 24, 2022, the US Supreme Court voted to overturn Roe v. Wade (1973) and Planned Parenthood v. Casey (1992), thereby unleashing new laws, regulations and practices that will restrict access to abortions and reproductive health care for millions of people in the United States. The Department of Women's, Gender and Sexuality Studies at Penn State denounces and condemns this regressive ruling that is already inflicting harm and hardship on women, girls, and pregnant people across the country who need abortions.
The Court's decision will greatly intensify the suffering and hardship being perpetrated against women, girls and pregnant people of color, especially Black people, who belong to communities already struggling to survive the manifestations of structural racism in the US, including police violence, discriminatory courts, and generational poverty. Those who are least likely to have access to safe and affordable health care will be disproportionately affected by the elimination of the constitutional right to abortion, namely, persons of color, undocumented migrants, the incarcerated, members of LGBTQ+ communities, rural youth, and those living in poverty. In Pennsylvania, for example, abortion is legal only in the first 24 weeks of pregnancy, minors require parental consent, state-directed counseling is mandatory, and there is a 24-hour waiting period. Furthermore, 85% of Pennsylvania counties have no facilities providing abortion care; alarmingly, 48% of persons who can become pregnant in the state live in those counties.[i] Nevertheless, the enormity of the Supreme Court's ruling cannot be overstated: this is the first time in the history of the US that a constitutional right has been taken away.
Even before the Supreme Court ruling, many persons in this country were already living in a virtually "post-Roe" world. The Court's ruling is in keeping with a long tradition of devastating reproductive injustices dating back to the founding of this country and Black women's enslavement. Recalling this dark history reminds us that abortion cannot be viewed in isolation from other social justice issues that concern the vulnerable and marginalized in our society. Therefore, in addition to reinstating the right to privacy and the right to individual decision-making that were guaranteed under Roe, governments must address the social reality of inequality that makes it impossible for many vulnerable individuals in the US to exercise control over their reproductive destiny.
The Supreme Court's decision will also have damaging consequences globally. Reproductive health advocates around the world are sounding the alarm that overturning Roe will embolden local anti-abortion and other socially conservative organizations and intensify abortion stigma; already in Bangladesh and Nigeria, to give two examples, anti-abortion advocates have hailed the Supreme Court ruling in calls to ban abortion. Just as in the US, banning abortion in other countries will not result in a reduction in the number of abortions. Instead, the effect will be to force vulnerable women, children, and pregnant persons to use unsafe methods to end their unwanted pregnancies, which inevitably will result in increases in abortion-related morbidity and mortality.
The Department of Women's, Gender, and Sexuality Studies at Penn State is deeply committed to educating members of our community about the complexities of this regressive political moment and to provide resources to all who seek them. Despite this historic setback, we are empowered by our knowledge and community to continue our work for reproductive justice as scholars, educators, and activists. Indeed, coming together in this moment is what fighting for reproductive justice is all about.
To read the extended version, please click here: WGSS Statement-extended version
Download the Extended Version PDF
Possible Resources
PLAN C: Learn to access at-home abortion pill options online (plancpills.org) [educational site about accessing abortion pills and safely managing abortion]
Amazon.com: My Choice Emergency Contraceptive 1 Tablet : Health & Household [purchase PlanB]
Planned Parenthood Keystone [Planned Parenthood of PA]
Verso (versobooks.com) [link to FREE book: We Organize to Change Everything: Fighting for Abortion Access and Reproductive Justice, edited by Natalie Adler, Marian Jones, Jessie Kindig, Elizabeth Navarro, and Anne Rumberger (Verso)]
Keep Our Clinics | Abortion Network [support independent community providers who provide abortion care in the US]
Home – National Network of Abortion Funds [helps remove financial and logistical barriers to abortion access]
Reproductive Justice — Sister Song [information on reproductive justice]
M+A HOTLINE [a confidential, private, and secure phone and text hotline for people in need of support for self-managed miscarriage or abortion]
If/When/How Repro Legal Helpline [a free, confidential source for legal advice and information on self-managed abortion]
INeedAnA.com [provides vetted, up-to-date, and personalized information on how to get an abortion; no search or user data saved]
Guttmacher Institute | Good reproductive health policy starts with credible research [research and policy organization committed to advancing sexual and reproductive health and rights globally]
https://digitaldefensefund.org/ddf-guides/abortion-privacy [info on digital security and abortion]
https://www.hhs.gov/about/news/2022/06/29/hhs-issues-guidance-to-protect-patient-privacy-in-wake-of-supreme-court-decision-on-roe.html [info on privacy and period trackers]
Gender Equity Center | Penn State Student Affairs (psu.edu) [confidential resource providing education, support, and advocacy as well as information on reproductive health resources]
[i] State Facts About Abortion: Pennsylvania | Guttmacher Institute
Dear Friends of WGSS,
The good news is that Week 11 of the semester is over! The bad news . . . is that there is still a lot of difficult news to process. I'm thinking a lot about the political violence that has become increasingly commonplace in our country, and the increasing threats to our democratic system. Today is the midterm elections and so much is at stake, not only in terms of the outcomes, but in regard to the democratic process itself. A recent poll by Reuters/Ipsos reports that 2/5 US voters worry about voter intimidation and violence at the polls. See Exclusive: Two in five U.S. voters worry about intimidation at polls -Reuters/Ipsos | Reuters.
This is not likely a surprise, but still a very disturbing trend. Tensions are at an all-time high, both at macro and micro levels. I hope that over the coming week, you are able to have thoughtful discussions with your students about the importance of voting – and of continuing to fight for social justice even when that feels impossible. And exhausting. No matter what happens on election day, our department will be ready to respond to the needs of our students and to those of our larger community. We are already thinking ahead to the next semester and how we might develop programming that responds to this important political moment.
In solidarity,
Alicia Decker
Department Head, WGSS