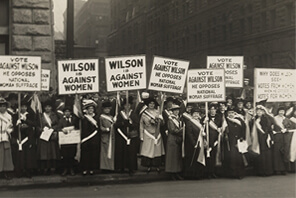 This interdisciplinary major is designed to develop a broad understanding of the study of women and women's perspectives in all areas of academic scholarship. The focus is on feminist analyses of women's lives, of women's social, cultural, and scientific contributions, and of the structure of sex/gender systems. The interdisciplinary and inclusive nature of the field is reflected in a curricular structure that includes courses cross-listed with a wide variety of departments, courses that deal with aspects of women's lives throughout history, and courses that recognize the diversities of culture, race, gender, religion, ethnicity, age, disability, and sexual orientation.
This option provides students with an interdisciplinary major centered around study of women, gender, and sexuality, viewed in historical and cross-cultural perspective. It is designed for students with strong interest in quantitative skills, women's health and sexuality, and/or women and science, or who wish to pursue a multiple major program with other B.S. degree programs.
To become a major, students must have a minimum of third semester classification and a minimum 2.0 GPA. Students who meet entry-to-major criteria may apply using LionPATH's Update Academics function.  A student who wishes to enter a major with Administrative Enrollment Controls will use LionPATH's Update Academics to request entrance to the major. To participate in this process, students will actively request entrance to administratively controlled majors when they are within an established credit window, have completed specified courses, and have earned the stated grade-point average.